Positive Energy Field for Creation in 2021
Global Events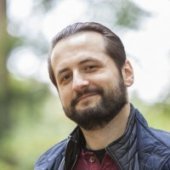 Event created by Thomas Leimert
We are all creators. Every day we create our lives according to our internal messaging (information in our souls, hearts, minds, and bodies), our environment, our interactions, our thoughts and feelings, and more.
There are many teachings and theories about manifestation. This session will emphasize the importance of the fields of information and energy that are within us and around us and show us how to access and apply a high frequency, positive field to assist us in all our endeavors.
In the powerful Oneness Field created by Master Sha's healing art: Tao Calligraphy, you will experience a high, coherent, positive frequency and vibration. You will learn how to harness its power with simple wisdom and practical techniques that can transform what blocks your dreams while nourishing and facilitating their fulfillment.
Find out more about this most powerful field for creating your year in 2021. What do you want to create for yourself? This Field of creation is available for every aspect of life. Apply the power of this pure, most positive field for your creation in 2021 and beyond.
The Tao Calligraphy Healing Field
In Master Sha's teachings, Tao is the Source; Tao is Oneness. Everything comes from Tao and everything returns to Tao. Tao is a unified, positive source of information, energy, and matter.
The Tao Calligraphy Healing Field is filled with the information, energy, and matter of Tao Oneness. It is coherent, connected, and harmonious. It radiates the positive qualities of Tao Source.
In this positive, high-frequency healing field, we are nourished. We can relax, absorb the high frequencies, and let go of what blocks us from greater health, happiness, and success. With targeted practice in this field, we can reach new heights physically, mentally, emotionally, and spiritually. As we accumulate more positive information energy and matter, we can experience positive changes in our lives.
This session
In this session you will learn about and experience:
Tao Calligraphy Healing Field and its power
How to apply the Tao Calligraphy Field and other simple techniques (Body, Soul, Sound, Mind, Breath) to embody more love and move toward greater health, happiness, joy and abundance
Live demonstrations of the Tao Calligraphy Healing Field and the Sacred Light Transmissions from the field
Simple, key practices that empower us to help ourselves to experience deep transformation.
We welcome you to join us!
Honor Fee: Complimentary
Information: Customer Service
customerservice@drsha.com
888 339 6815 ex100
User Feedback
There are no reviews to display.